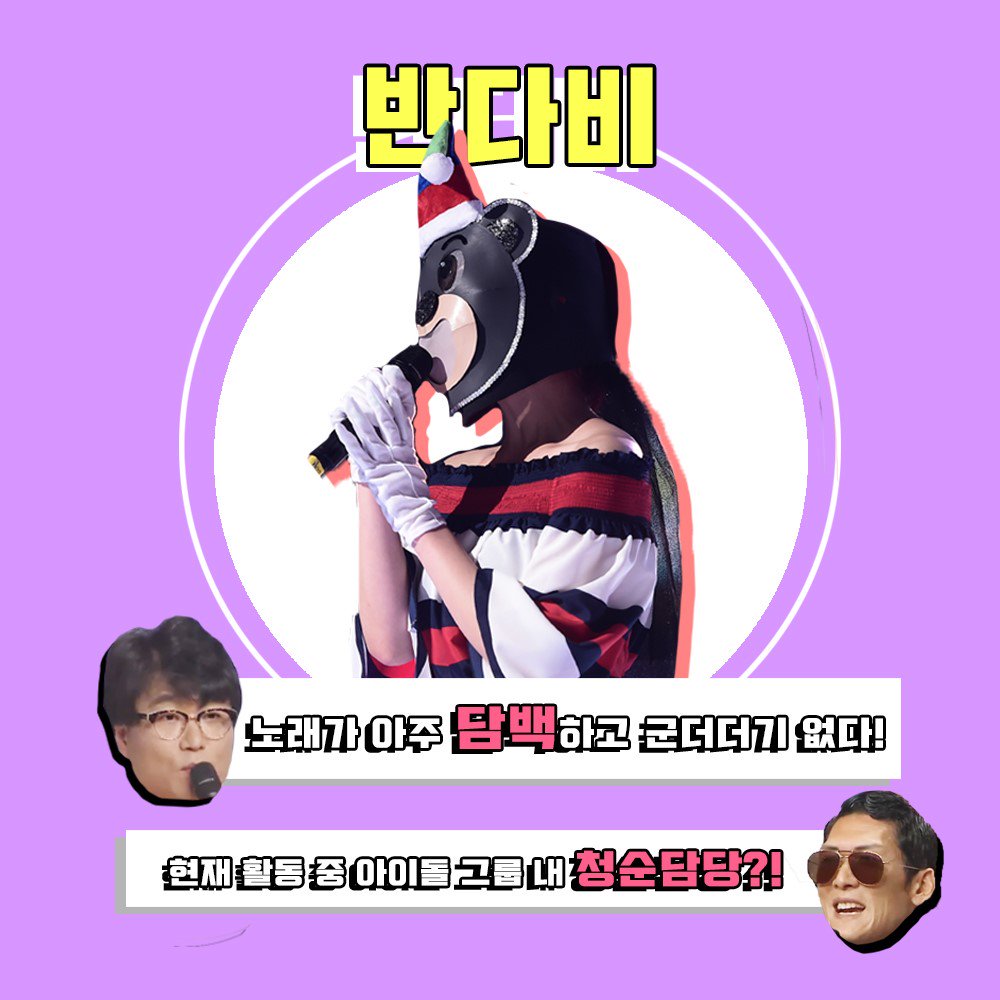 Source Original Photo from MBC_entertainment
***
OFFICIAL PHOTO
Source Original Photo from MBC
***
ROUND 2
Joy (Red Velvet) [반다비] vs Ock Juhyun [영희]
26 : 73
Joy must be satisfied with only appear for two round on MBC King of Masked Singer
She lost over Senior Singer "Ock Juhyun "
I'm as Joy fans really proud about her hard working on that show. The first is, she can gain more confident and explore her potensial singer on that show. Her vocal color is different than others singer out there. That's a big point for her. If someone try to compare her singing skill with another singer that's can't accurate because her voice is more soft, clear and pure. Even she don't have strong and powerful vocal but she really good to make harmony and make a songs more sweet and cheerful using her voice. I'm really proud of you, Joy! You already do the best! Even lost at round two, that's your honour can face to face with senior singer. That's really a valuable experience for you.
Thanks for gain your confident and appear on that show for us ReVeLuv! We really happy! We will wait you to showing your singing skill again. Be confident Joy! We love you! We love your vocal color! We love your unique voice! Just do the best and be happy no matter what! That's all that we need from you!
Translated by ddeulgichu
***
Thanks for ReVeLuv who searching and watching the show for Joy! Btw, she trending No.1 at Naver!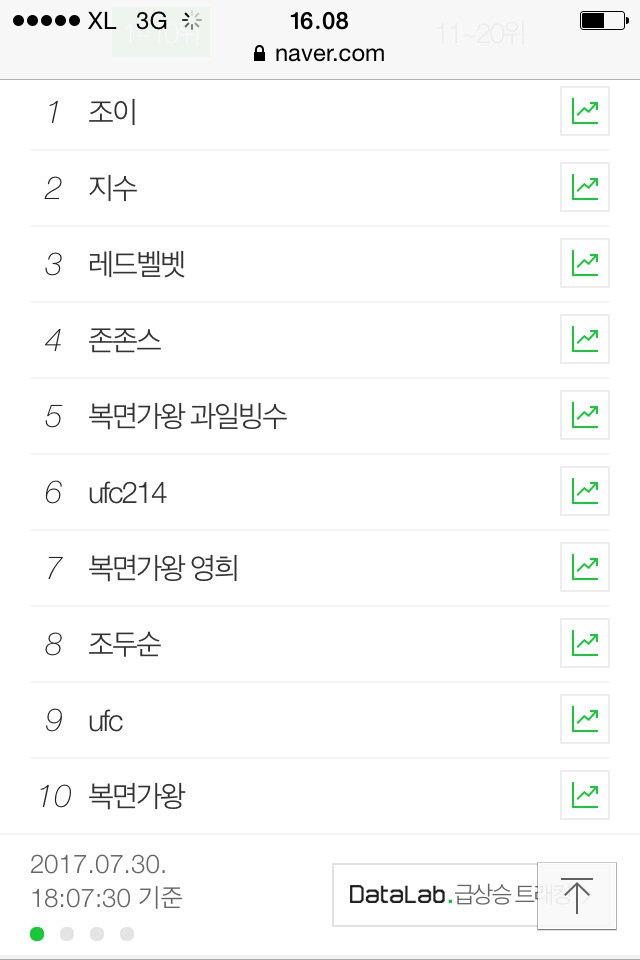 Thank you a lot ReVeLuv! Don't forget to keep give big support for our Joy! Our support can push her confident more and more! So do the best for our Joy!
***
OFFICIAL VIDEO – CUT
Source Original Video from MBCentertainment
~*~
[OFFICIAL NAVER]
|| Round 2 ||
|| Identity ||
***
FULL VIDEO
|| Ontvkorea ||
|| Marutv ||
|| Korvideo ||
***
TORRENT FILE – NEXT 720p
|| torrentgirl || magnet:?xt=urn:btih:6879006AFA49D5508867C6900DB32E393EA1EE12 (2,24Gb)
|| torrentkim || magnet:?xt=urn:btih:6879006AFA49D5508867C6900DB32E393EA1EE12 (2,2Gb)
SONG
Just In Love (꿈을 모아서) – S.E.S
***